Zirack Andrew
Zirack is an internationally acclaimed expert in Agribusiness and farmer's engagement. He is National Coordinator with a demonstrated history of working in the international trade and development industry innAgribusiness. He is a strong business development professional with a Bachelor's degree in Economics from Kampala University in Kampala, Uganda. He is Committee Member of Gafta: The Grain and Feed Trade Association and Columnist of "The Agrarian Quest" at the Daily News Tanzania.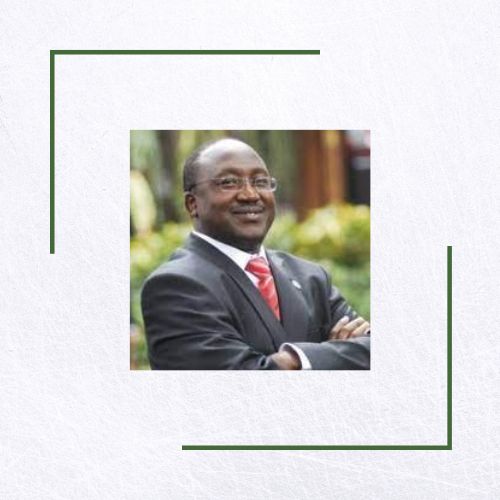 Gerald Massila
Gerald Makau Masila has been the Executive Director and CEO of EAGC since 2011, working to support structured grain trade in the Eastern Africa region. Under Mr. Masila's leadership, the organization has grown and its operation now spans over 10 countries, including Kenya, Uganda, Tanzania, Rwanda, Burundi, the DRC, Zambia, Malawi, Ethiopia and South Sudan. Mr. Masila has over 20 years of experience in sales, marketing, distribution, commodity trading and fast-moving consumer goods management, having worked in sectors including tobacco, dairy, coffee and wine. Mr. Masila has worked for the British American Tobacco, New Kenya Cooperative Creameries and Acumen Business Consultants. He holds a Master's degree in Agricultural Economics and a Bachelor's degree in Marketing, both from Egerton University, Kenya. He is currently pursuing a PhD in Project Planning and Management at the University of Nairobi.
Davis Maynanze
A result-oriented self-starter, passionate and determined management practitioner with skills in Food Trade and Soft Commodities Trading, strategy development, and marketing, corporate finance and operations management with excellent oral and written communication capability.
Starting off as an Investment Banker in Malawi Capital Markets, a Stock broker on Malawi Stock Exchange and then a Commodities Market Expert with AHL Commodities Exchange, Davis Winstone Manyenje has garnered 20 years
working experience across financial and commodities markets space. Davis held Directorship roles for Boards as both an Executive Director and Non-Executive Director. Davis' passion for commodities markets continues with mentoring of some of the Aggregators recruited for AHL Commodities Exchange Limited as well as motivating youthful entrepreneurs to take up space in Agri trade sector. Davis holds an MBA, BBA and SAIFM Certification for Equities Market.
Currently, Davis is an Executive Director for Guevara Trading Limited, a general trading entity with focus on Intra-Africa Food Trade operating from Malawi.
Ayodeji Balogun
Ayodeji Balogun is the Chief Executive Officer (CEO) of AFEX, where he is leading a team of experts leveraging technology, innovative finance, and inclusive agriculture to connect agriSMEs and smallholder farmers to commodity and financial markets.
He holds an MBA from Lagos Business School; Global CEO – Africa from IESE Business School and a certificate in Creative Leadership from the THNK School of Creative Leadership. Ayodeji has almost twenty years' experience trading across West Africa as well as in building and scaling businesses across Sub-Saharan Africa.
He serves on several capital market boards and works with several institutions on food security and financing agriculture.
Ayodeji began his stint at AFEX by developing the company's new market entry strategy in East and West Africa. He then resumed as the Country Manager for AFEX CommoditiesExchange Limited in Nigeria, and the Business Lead for Africa Exchange Holdings Limited in West Africa. In both roles, he pioneered the development of a private sector-led commodities exchange and warehouse receipt system, and doubled as the Product Development Manager, leading value chain development in the agriculture Sector, and designing physical and derivative contracts for commodities across markets in Africa.
Dr.Kadri Alfah
Dr.KadriAlfah is a senior consultant for IFC in Agri Business and has worked on several projects pertaining to Sustainable agriculture. He was the person who set up the Ghana Commodity Exchange and served as its CEO.
Previously, he worked as COO at East Africa Exchange, Kigali Rwanda. Dr.Alfahalso served as the Chief Executive Officer and Technical Director of the Ghana Grains Council where he oversaw the implementation of Ghana's first warehouse receipt system, and managed the financing of $1.1 million of agricultural products through warehouse receipts. Prior to this Dr.Alfah worked for the Ethiopia Agricultural Commodity Exchange (ECX) as the Chief Warehouse Receipts and Central Depository Officer. He has an MBA and a Ph.D. in Corporate Finance, both from the United Kingdom.
Ignatious Mugabo
IgnatiousMugabo is a Rwandan businessman and Managing Director of Mugolds Limited, a Kigali based company. MuGOLDS International Ltd (MIL) is a fire risk management consulting company that specializes in fire safety training, Fire risk assessment, fire protection audit and all aspects fire safety management and engineering. Our staffs and consultants with past experience in the British and Kenyan fire services, have a combined experience of over 100 years in the field of fire safety and fire engineering. He is also the Chairman for Pan African Marketplace and former chair Rw'da Diaspora-UK.